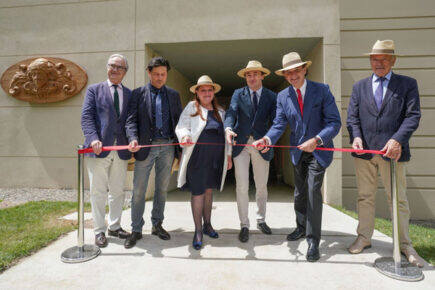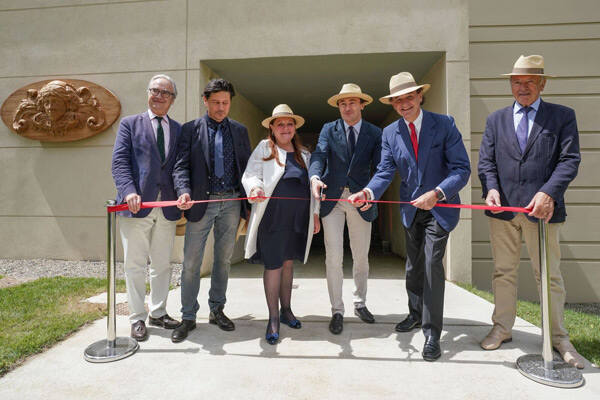 1998-2018: Domaine de Baronarques celebrates its 20th anniversary
Philippe Sereys de Rothschild, Chairman and CEO of Baron Philippe de Rothschild SA, and his family celebrated the 20th anniversary of Domaine de Baronarques, their Languedoc property. It was also the occasion for the inauguration of the new barrel hall, attended by Jean-Paul Dupré, mayor of Limoux, and Jean Laffont, mayor of Saint-Polycarpe, the village adjacent to the estate, as well as local dignitaries and leading Bordeaux wine merchants.
"It is quite an emotional moment for me, standing here with my family to celebrate the 20th anniversary of Domaine de Baronarques, an estate which has been transformed since it was acquired in 1998 by our mother, Baroness Philippine de Rothschild, who had sensed the extraordinary potential of this place and this region. In existence for over a thousand years in a unique natural environment, it is unlike any of our other properties. After extensive renovation of the vineyard and the winery, enefiting from the remarkable know-how of Baron Philippe de Rothschild's technical team, the wines are on an upswing and rival the finest Languedoc wines," said Philippe Sereys de Rothschild, co-owner of Domaine de Baronarques and Chairman and CEO of Baron Philippe de Rothschild SA.
Continuing Baroness Philippine de Rothschild's work, Philippe Sereys de Rothschild and his family today opened a new chapter in the estate's history. A new barrel hall has been built so that all the production facilities are consistent with the quality of the wines. It provides ideal conditions for maturing the wines and ensures quality control from vine to bottle in order to make wines to the same standards as those produced at the family's other estates.
A unique situation, ideal for vines and for wine connoisseurs alike
The estate is part of an exceptional landscape which enchants the visitor's eye. The vines form the tiers of a natural amphitheatre with the estate at its centre. Located at the junction of the Atlantic and Mediterranean climates, the vineyard enjoys optimum sunshine and ideal rainfall. Proximity to the Pyrenees creates a topography specific to the estate, with plots at an altitude of up to 350 metres where cool nights allow the grapes to ripen slowly, encouraging quality. Blending Bordeaux and Mediterranean grapes gives Domaine de Baronarques wines a unique flavour profile: a powerful mid-palate is tempered by perfect balance, creating an attractive complexity and leading into a long and flavourful finish.
A household deity
A carving in the shape of a theatrical mask is located on the façade of the mansion, built in the late 19th century. Its original purpose was to ward off evil spirits. Epitomising the family's love of the performing arts, the emblem also features on the Domaine de Baronarques labels. Without being superstitious, it is comforting to think that the mask has played its part in protecting the estate and will continue to watch over it for many years to come.