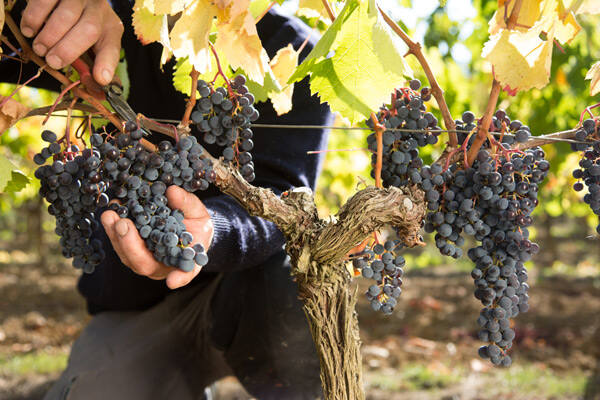 The 2016 harvest at Domaine de Baronarques
The 2016 grape harvest at Domaine de Baronarques took place particularly smoothly. The estate's clay-limestone soil withstood the drought, while the very fine late-summer weather meant that the grapes could be harvested at perfect maturity. With a crop in excellent health, the Chardonnay was picked between 7 and 22 September and the red-grape varieties between 28 September and 19 October.
Harvesting was carried out in the traditional way, by hand in 12-kilo open crates. After picking, the grapes were taken to sorting tables above the vinification vats, where they were sorted and destemmed. The red grape varieties were vinified in small, stainless-steel vats and the Chardonnay in barrels. This year, for the first time, we were able to use the Domaine's new barrel hall for the magnificent 2016 vintage.